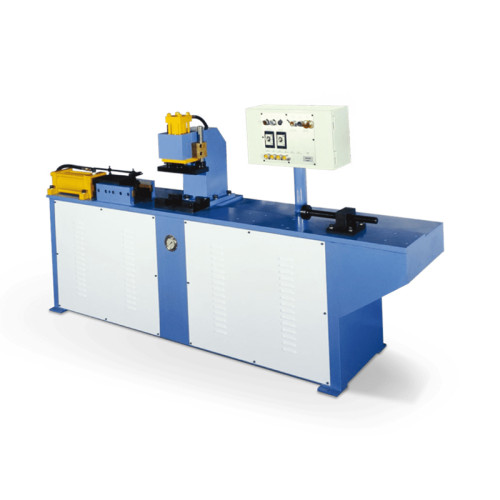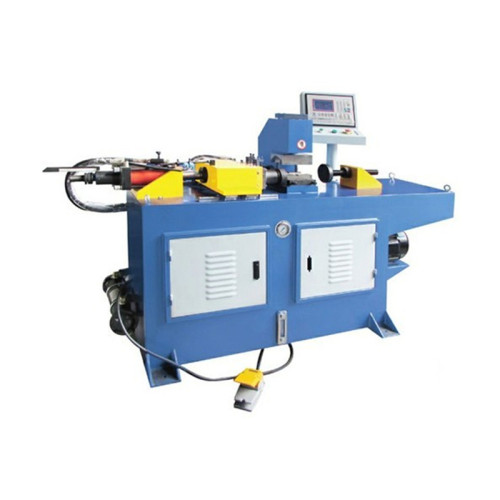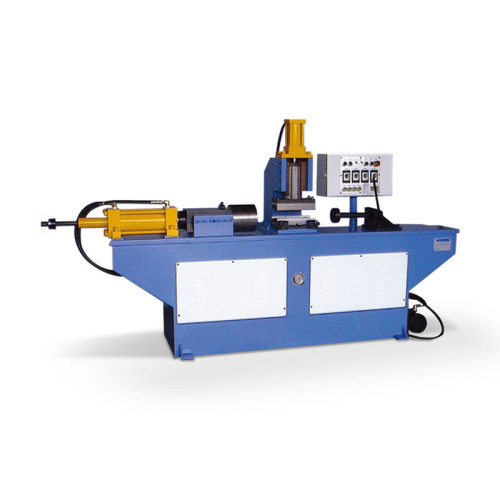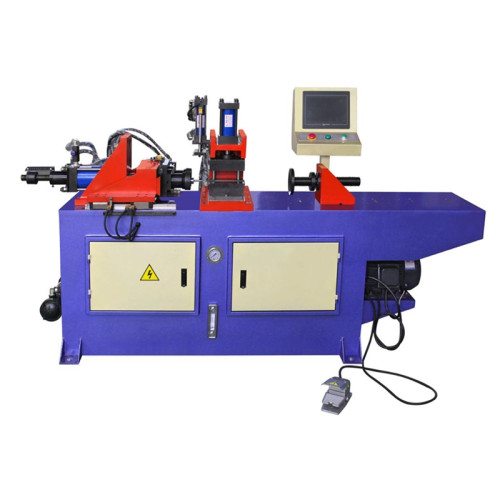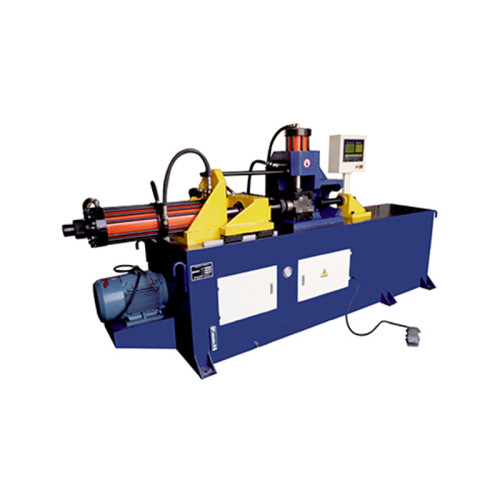 Pipe End Forming Machine Single Station
Item specifics
Product Name

Pipe End Forming Machine
Processing Method

Automatic
Controller

Touch Screen Mircomputer
Processing Material

Steel, Stainless Steel, Copper, Aluminium
Description

SG40 Pipe End Forming Machine
As one of the most professional tube end forming machine manufacturers and suppliers in China, Hippo offers a wide range of tube end forming equipment for all pipe diameters that can help you achieve various shapes like beads, reduction, expansion, flares, etc.

Max. End Forming Capacity: ¢40×2mm

Max. End Forming Stroke: 100mm
End Forming Speed: 100/3-4 mm/sec
Max. Working Pressure: 12 Mpa
Motor Power: 4 Kw
Pipe end forming machine is a kind of high efficiency,automatic machine. Tube end forming machine includes Tube Reducing Machine and can be do different types of end forming as reduction, expansion, beads, flare and thickening.Each of these categories has special requirements and is used in a variety of applications. Pipe Reducing Machine is controlled by hydraulic and electricity at the same time.It combines easy-to-use operation with high end forming accuracy and cost effectiveness.