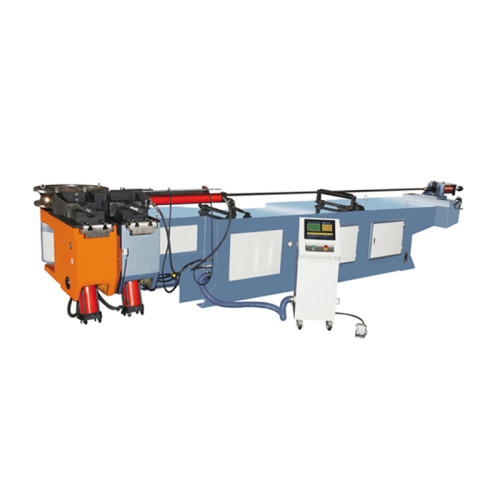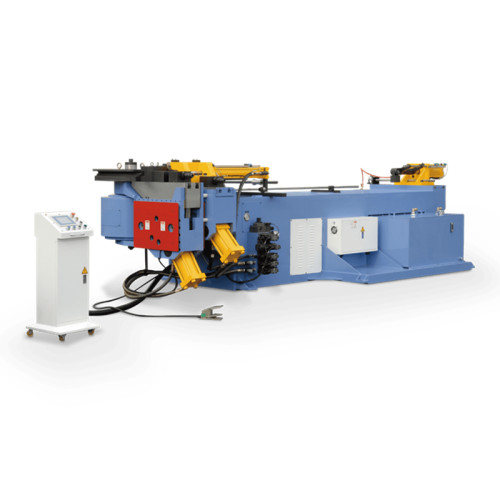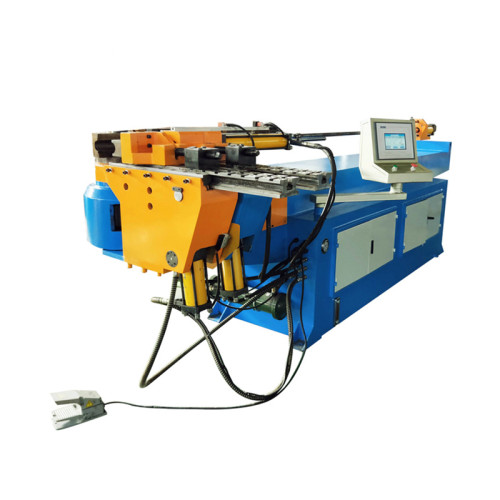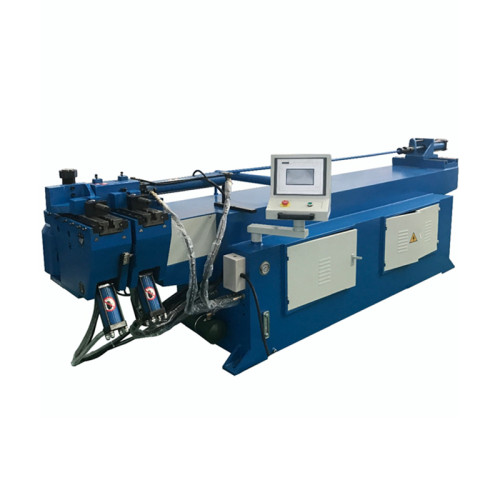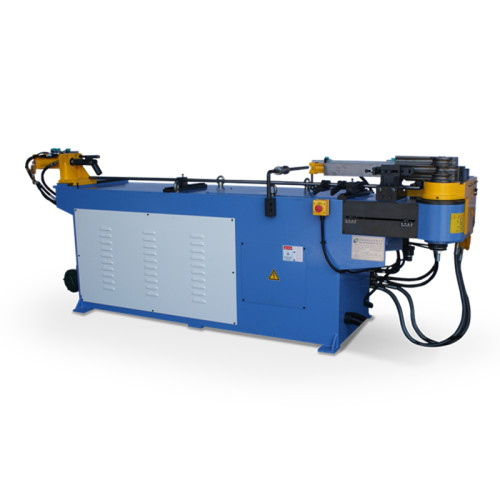 Semiautomatic Hydraulic Tube Bending Machine
Item specifics
Production Name

Single Head Hydraulic Pipe Bending Machine
Feed Method

Manual
Bend Method

Automatic by hydraulic
Usage

Bending carbon steel pipe
Description

Product Feature
The bending angle of China Pipe Bending Machine adopts encoder to track and feedback information, the bending angle is highly accurate. There are store multiple sets of processing modes and flexibly switch between different specifications. With automatic counting and power failure memory function, it ensures longer service life for use.
Product Description
The Semi Automatic Hydraulic Pipe Bending Machine can be coiled with coils, bent into a serpentine tube by a straightening mechanism, and cut and broken according to size. On the other hand, it ensures that feeding, straightening, bending and cutting are done automatically. Compared with ordinary machine on the market, it adopts single-chip microcomputer control, the setting operation is simple and easy to understand, with high and reliable performance.
Advantages
Hydraulic transmission can output large push DAO force or large torque, and can realize low speed and large tonnage motion, which is the outstanding advantage of other transmission modes. Hydraulic transmission can easily realize stepless speed regulation with large speed range and speed regulation in the process of system operation. Under the same power condition, the hydraulic transmission device is small in size, light in weight, compact in structure, and the hydraulic components can be connected by pipeline or integrated, which has great flexibility in layout and installation, and can form a complex system which is difficult to be formed by other transmission modes.